SoVTA has many events for our members and users of the network throughout the year. We have trail work days, group mountain bike rides, backcountry touring zone work days, clinics, and parties. These events are what makes a community. Sovta also lists events for our neighboring advocacy groups as they are also doing some incredible projects around the state, We are always looking for volunteers for the events and if you would be interest please get in touch with us at events@sovta.org 
Dover Town Forest Backcountry Work Day: Sunday September 15 from 10am to 4pm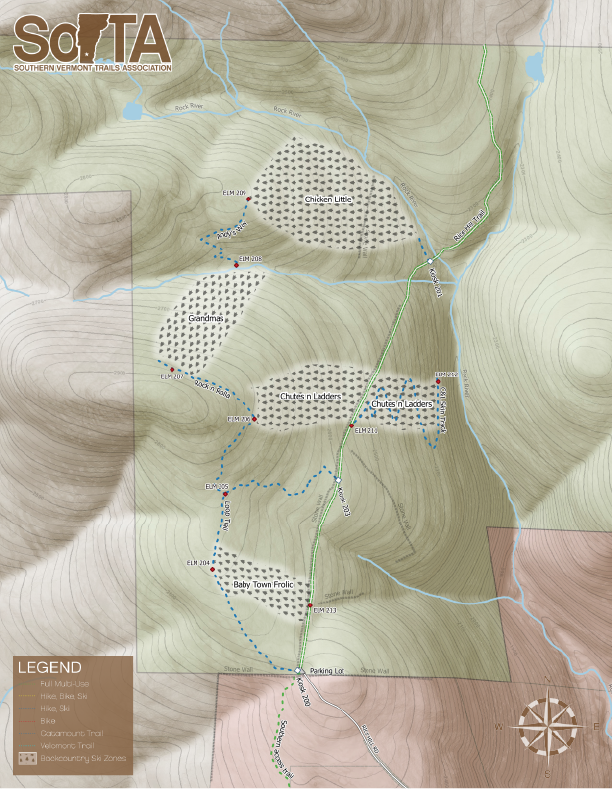 On Sunday September from 10am to 4pm SoVTA is having a Catamount Trail Work Day at the Dover Town Forest to work on Grandma's Zone. This zone has about 20 acres of terrain and provides an important connection between multiple zones. 
This zone is a bit of hike from the parking lot and we are hiking in. Please fill out the registration form as we will have a limited amount of slots for this work day and we need to know how many people are attending before hand. Also please be on time as we have a 15 minute safety and orientation meeting before we depart the parking lot. We will be leaving the lot at 10:20 am for the work zone. We will be back to the parking lot around 3:30-4pm. You may hike out if you need to leave earlier, it takes about 40 minutes. 
We will be working with hand tools such as loppers and hand saws. If you have a set of loppers feel free to bring them but we have tools if you do not. 
Please wear sturdy boots, pants and long sleeve. You may want to bring work gloves and insect repellent.
Please pack whatever food and water you need for the day.
Please register, we need to know how many people are attending and use the google maps link for directions.
SoVTA Spark R&D Splitboard Binding Raffle: October 16 - December 26th, 2019
The Awesome people over at Spark R&D have donated a set of Arc splitboard bindings for us to raffle off this coming season. The raffle will open on october 15th and will close December 26th where we will be announcing the winner at our SoVTA winter party. Spark bindings have been the SoVTa crew's goto binding, the are built like a brick shithouse, can hammer nails and just always work day in and day out. We currently have a set that has over 400 days of hard east coast touring on them and they show no signs of giving up. We will have more details as we get to the opening of the raffle but in the meantime here is what Spark has to say about them
Arc Splitboard Bindings
Lightweight and Surfy
The Arc splitboard binding is lightweight for long tours, epic overnighters, trees, and steeps. The baseplate is CNC machined with maximum cutouts to shave weight yet maintain strength and performance while incorporating our industry-leading Tesla T1 binding anatomy. All Arc bindings feature a medium flex version of the Rip 'N' Flip highback and a smaller profile Pillow Line ankle strap with flex window for a nice surfy ride down. This season an optimized snap ramp will help shave a few extra grams.
Every piece of this binding is made in-house with the exception of a few screws and the buckles!
SoVTA Winter Party: December 26th, 2019 8pm
This year Christmas comes twice on the december 26th SoVTA will be hosting its winter party. Food will be eaten, drinks will be consumed and prizes will be given away. We will be announcing the winner of our Spark R&D splitboard raffle and we are finalizing the details of some other things we are cooking up. So save the date and we will be releasing more event details later in October. 
SoVTA Intro to Backcountry Touring in Vermont Clinic #1: February 9th, 2020 9am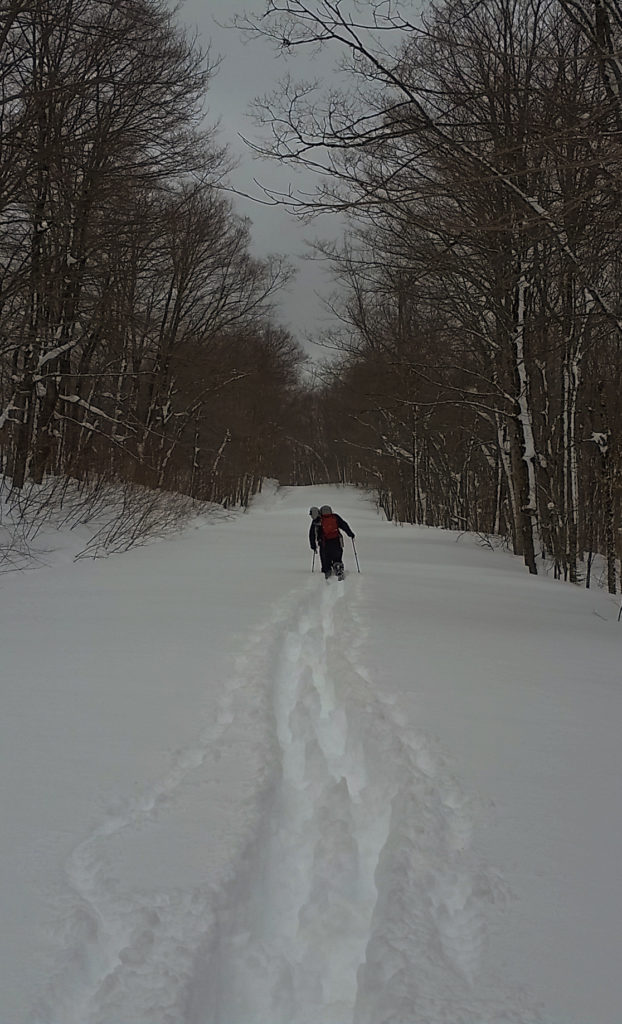 Did you finally get your touring setup? Have you been skinning at the ski area? Are you looking to start adventuring further out into the woods of Vermont. SoVTA can help with that. On February 9th, 2020 9am we will be hosting a clinic that show you some of the skills that can make your adventure into the VTBC safer, more efficient and maximize your enjoyment. 
The clinic is going to run by SoVTA's own Vice President and Founder Steve Petrik. Steve has over 15 years of splitboarding experience. 10 years of snowboard instruction experience and five years of guiding experience in Vermont. He average over 100 days a year on his splitboard in vermont and maped, designed, and opened up all of the terrain in the SoVTa backcountry Touring Network. Steve has spent enough time touring in the woods of Southern Vermont to have seen or made all the mistakes in the book and can use that experience to show you some of the pitfalls to avoid. 
The clinic will cover these topics: 
Preparation:
Tour Planning
Gear and spares
Weather Conditions
Emergency situations:
Have a plan
Basic first aid kit
On the skin track:
Skining technique
Route finding and setting a skin track
Groupthink and how to avoid it
Temperature regulation
The descent:
Have a plan
Group management
This Clinic will be open to both splitboarders and skiers.All participants should be able to ski/ride wooded terrain at an intermediate to advanced level and be in good physical shape. The clinic will not be a snowboarding/skiing lesson and we will be focusing on the touring aspect of being out in the VTBC. Upon registration all participants will receive a list of required equipment for the clinic. We may be a able to arrange a limited amount of equipment demos or rentals. Registration for the clinic will open in december. This clinic is not a replacement for first aid certification, avalanche certification or winter survival training and we encourage you to continue your education by pursuing these certifications.